Current Board Members
---
2017-2018 PTO President
Jill Smith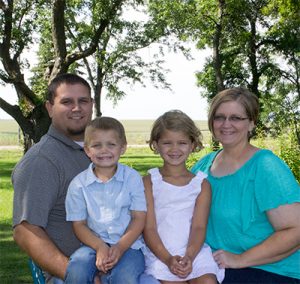 Hello! This is my second term on the PTO Board and I'm excited for the year ahead! I work as a Web Developer and Graphic  Designer at Insight Marketing Design, while my husband Randy delivers freight locally for SAIA Motor Freight. Our daughter Megan (10 years old) is in 5th grade Challenge Center and Tristan (7 years old) is a 1st grader. We recently moved to a rural acreage and have been keeping busy and enjoying all of the things that come along with it: quiet summer nights, wildlife "visitors", catching fireflies, and our first garden! We like to go camping and swimming during the summer and keep busy with Taekwondo classes and many DIY projects throughout the year.
---
2017-2018 PTO Vice President
Jennifer Stensaas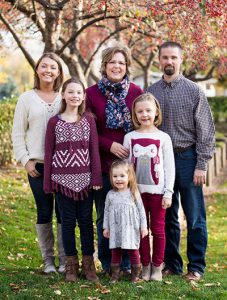 My name is Jennifer Stensaas and I am happy to serve on the PTO board as Vice-President for a second year. I work as a Development
Associate for Feeding South Dakota, raising much needed funds to fight hunger in the state of South Dakota. My husband Charles has been a resource math teacher at McGovern Middle School (formerly Axtell Park) for the past eleven years. We are parents to four girls. Mykenzie (20 years old) works for Big Brothers Big Sisters of the Sioux Empire, Sophia is in 6th grade at Edison Middle School, Paige is in 3rd grade at the Challenge Center and little Miss Lydia is three years old and will be a student at Robert Frost in the fall of 2019. We are a YOTE family and enjoy spending our summers on Lake Kampeska with our family.
---
2017-2018 PTO Secretary
Julie Person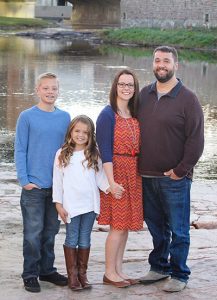 I am happy to be serving in my second year as the PTO Secretary. I am an early childhood education assistant at Anne Sullivan Elementary and my husband, Greg, is the co-owner of Northern Plains Construction. Our son, Owen, is an 8th grader at Harrisburg North Middle School and our daughter, Norah, is in 4th grade at the Challenge Center at Robert Frost. We enjoy attending concerts, going to the lake, and hanging out with our friends and family.
---
2017-2018 PTO Treasurer
Tina Zhang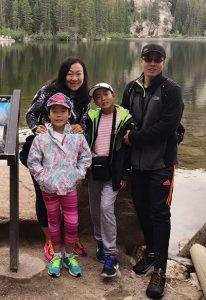 My name is Tina Zhang and this is my first year serving as the PTO Treasurer. I am a Tax Senior Associate at Eide Bailly and my husband, Xiang Kong, is a Medical Physicist at Avera Mckennan Hospital. Our son, Timothy, is a 5th grader and our daughter, Ellie, is in 3rd grade at Challenge Center / Robert Frost. Outside of school, we spend most of our time at tennis, soccer, piano and orchestra. We enjoy going on vacations whenever we can get away. My family is my greatest joy.