Current Board Members
---
2018-2019 PTO President
Jill Smith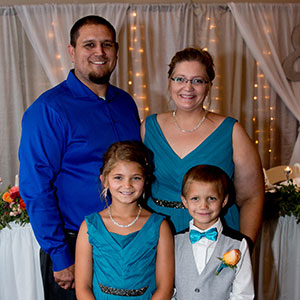 Hello! This is my third year on the PTO Board and I'm excited for the year ahead! I am the Vice President of Digital Services at Insight Marketing Design where I primarily work as a Web Developer. My husband Randy delivers freight locally for SAIA Motor Freight. Our daughter Megan (11 years old) is in 6th grade at Edison Middle School and Tristan (8 years old) is a 2nd grader here at Robert Frost. Our time is filled with outdoor projects on our acreage, and especially our new adventure – raising chickens! We like to go camping and swimming during the summer and keep busy with Taekwondo classes and many DIY projects throughout the year.
---
2018-2018 PTO Co-Vice President
Jennifer Stensaas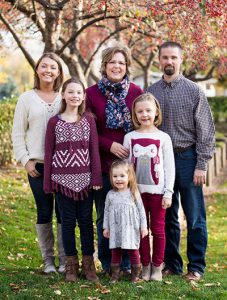 My name is Jennifer Stensaas and I am happy to continue to serve on your PTO board as Vice-President. I celebrated 10 years with Feeding South Dakota in July and am currently the Marketing and Communications Coordinator. My husband Charles is a math teacher at McGovern Middle School. We are parents to Mykenzie (21), Sophia (7th grade at Edison Middle School, Paige (4th grade at the Challenge Center) and Lydia (4) will be a student at Robert Frost in the fall of 2019. We are a YOTE family and enjoy spending our summer weekends at Lake Kampeska when we can.
---
2018-2018 PTO Co-Vice President
Sonia Ohling
---
2018-2019 PTO Secretary
Julie Person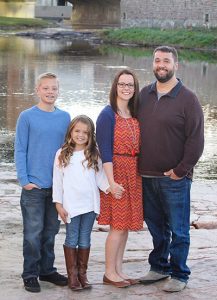 I am happy to be serving in my third year as the PTO Secretary. I am an outside sales assistant
at Fargo Glass & Paint and my husband, Greg, is the co-owner of Northern Plains Construction.
Our son, Owen, is a 9th grader at Harrisburg High School and our daughter, Norah, is in 5th grade
at the Challenge Center at Robert Frost. We enjoy attending concerts, going to the lake, and hanging out
with our friends and family.
---
2018-2018 PTO Treasurer
Jaysen Stevenson